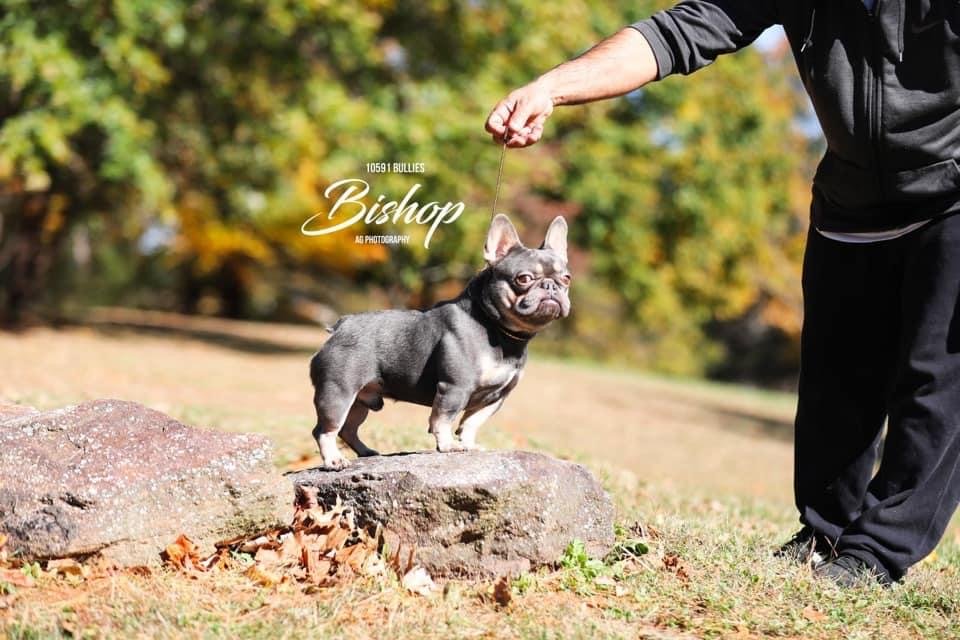 Westchester French Bulldog
My name is Sean Dawson. I am a hobby breeder with a small breeding program. My first and most important goal is to breed healthy and happy French Bulldogs. They are well rounded dogs who will make wonderful pets. I fell in love with frenchies in 2012 when I got my first Frenchie, LOLA. She is black and brindle and is very confident with a lot of spunk. She is excellent with my kids and a great guard dog. Lola is 23lbs and definitely has the Napoleon complex (LOL). She is very protective of our family. French Bulldogs quickly became a passion for me. I only breed to better the breed. I spend months, sometimes as much as a year to find the perfect match for a breeding. I strive for perfect temperament and confirmation.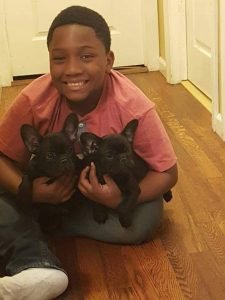 Westchster French Bulldog is a small hobby breeding program located in Westchester County, NY. Our motto is KISS, (Keep it Small and Simple). We are strongly against kennel's and puppy mills and advise anyone looking to bring a new member into their homes to find a small breeding program. All our puppies are raised, by myself and my family. We have a fenced in backyard and all our dogs are free to run and play. This is a big part in their development. After our puppies have had their second vaccination, we take them out into the public to get them ready for the world. We start at the local dog park and then build up to other pet friendly locations. What we offer is something a kennel can not offer. The first 8 weeks of a puppies life will shape the rest of their life's. We strive to produce healthy and the most important confident dogs that are well socialized.
Our French Bulldog Breeding Philosophy
We have base our breeding program on a carefully thought out combination of English , European and American lines. Our goal is to produce healthy, conformation-ally consistent French Bulldogs. We believe in a balanced French Bulldog – one with a strongly arched neck, moderate flatness of face, solidly muscled body, adequate length of back, and mid range of weight. Our ideal goal for a male resembles a strong little stallion, with arched neck, proud head and ear carriage, alert gaze, moderate roach created by muscle and tight feet.